Some people rescue dogs. Some rescue cats. I save books.
It started naively. We relocated from Northern California to San Diego four years ago. We need to cut our lifetime possessions.
For me, that means weeding out decades worth of books. I compiled years of club selections, personal favorites, and old USC textbooks. I've shrunk our bloated bookcases, destabilized our stair collection (thank you, Dean, for this storage idea), and pried from closets full of well-loved but never-to-be-read classics open book.
We donated books to public libraries. We gift books to willing (and not-so-willing) friends. I want to make sure my books get sent to loving families, or at least have a chance of being adopted by the library.
Our new home in La Jolla is smaller and more intimate. It barely fits a bookcase. Initially, I managed to stay in an accommodation with almost no reservations. While commuting in the Bay Area, I've learned to appreciate audiobooks on CD. Now, I borrow from cloud libraries in three counties and download from Audible. I've also learned to love reading borrowed library books on my iPad, which is a much better solution for travel, and even better for reading under the covers during sleepless nights.
But a funny thing started happening in my new neighborhood. I found many small free libraries on my daily walks. Most are neglected and tattered books. But — oh, surprisingly — there are books filled with the latest bestsellers, award-winning titles, and Nobel Prize-winning tomes.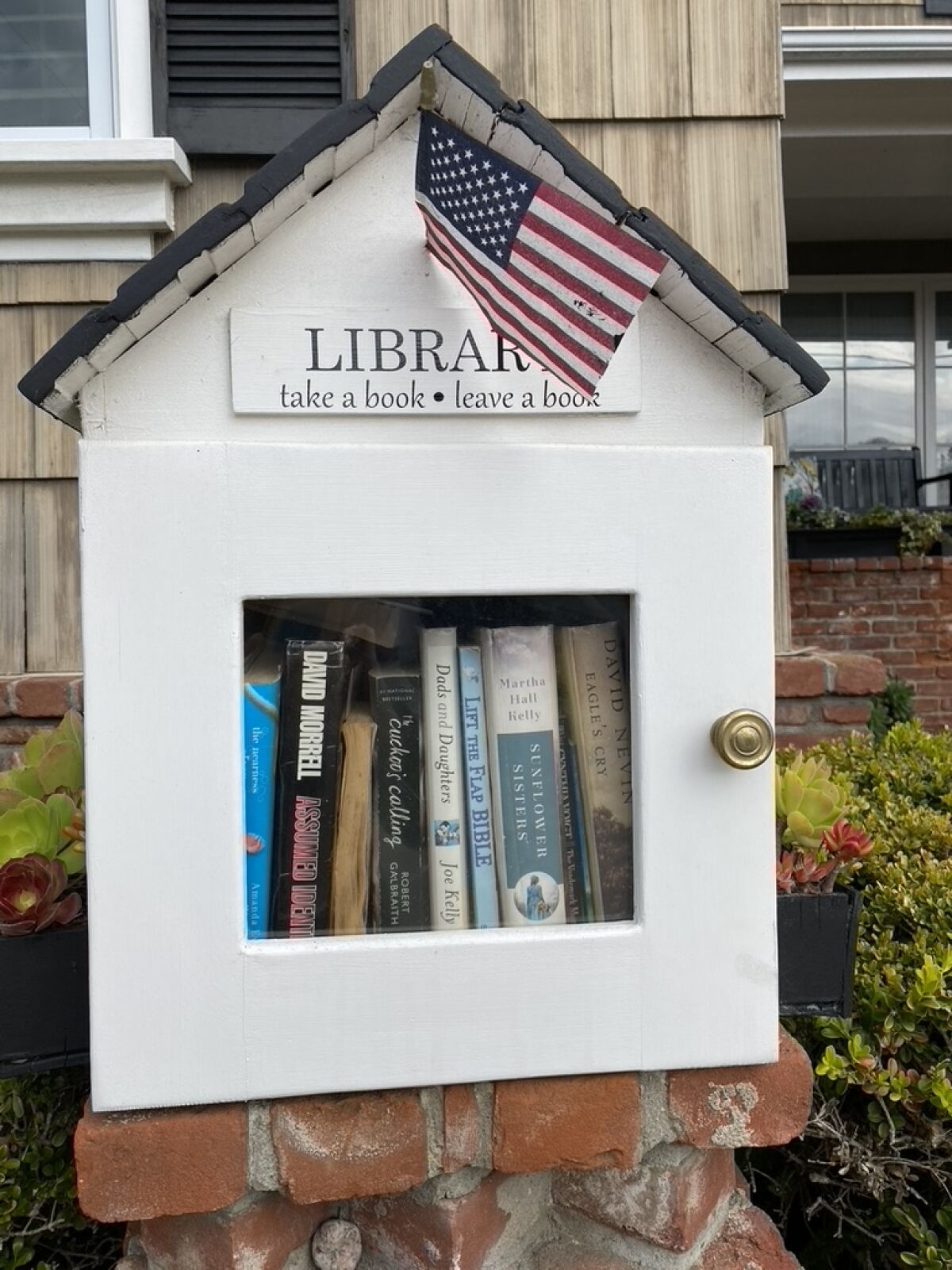 I cannot bear the sight of great books facing the elements in their last days, crammed in unheated LFL boxes on neighbors' front lawns. So one day I brought a book home. And then another. there's still one. Especially coming from one of those little bookshelves that are often fed by a well-read community. I purposely walk past that literaryly gifted LFL every week.
My intention, of course, is to read all these precious books and then return them. But I often don't find the time to do it because I read and listen to other books online. Sometimes I do return an LFL book. Especially if I don't like it. Other times, I'll lend them to other people I know will enjoy a certain novel.
My collection of rescued books started piling up under our coffee table, in the knoll on my office floor, in the study, and under my bed. But they're safe here, in each other's company. I don't think they want to go back to their spartan LFL boxes. But I don't ask them either.
I don't just rescue abandoned books from life on the street. La Jolla/Riford Library has a good selection of light reading titles for a dollar or two each. In fact, I just came back with three hardcover books that I felt compelled to salvage. These books also deserve a loving permanent home.
My $6 library tour: "Forest Dark" by Nicole Krauss, "Klara and the Sun" by Kazuo Ishiguro, and "Here I Am" by Jonathan Safran Foer.
Each book is the work of an author whose previous work moved and restored me. I just can't let them lie shamefully among the lesser novels when I'm definitely going to read them. Someday.
I am not a book fan. I am a book saver. Reading books makes me happy. I like to hang out in bookstores. But I don't get the added joy of flipping the spine of a brand new book. I'm getting excited with the help of recycling old books that have been sent to the ranch.
I don't judge why other people discard books. I know why I'm throwing away my Bay Area collection. This is a reasonable reduction in moving costs. But I still feel guilty. I still miss my mold pile.
So I save books. The stack grows. My tiny house is slowly but surely becoming more like a home – a cozy place where books can stay with me for the rest of my life.
— Mimi Sells is a La Jolla resident who writes the blog nobluehair.com. ◆