---
News and research before you hear about it on CNBC and others. Claim your 1-week free trial StreetInsider Premium here.
---
BOSTON, Jan. 24, 2023 (GLOBE NEWSWIRE) — Lightelligence, the world leader in optical computing, today announced the Lightelligence Moonstone™ laser, a small-footprint, high-power single- or multi-wavelength optical laser source for a wide range of applications including optical and quantum computing, optical I/O, LiDAR and sensing.
The announcement of Moonstone follows Lightelligence's introduction of the Photonic Arithmetic Computing Engine (PACE) platform that fully integrates photonics and electronics in a small form factor using custom 3D packaging and seamless co-design. PACE is to date the only fully integrated optical computing system operating at speed that has been publicly demonstrated.
Lightelligence will showcase the capabilities of Moonstone and PACE at Photonics West in San Francisco at the end of the month.
"Our Moonstone laser is a well-suited companion product to our computing platforms," ​​said Yichen Shen, Ph.D., founder and CEO of Lightelligence. "It is also compact and flexible with low power consumption, making it ideal for powerful computing applications, as well as laser imaging and sensing applications."
Introducing MoonstoneMoonstone is a competitively priced, single or multi-wavelength optical laser source housed in a compact semi-hermetic package that can be customized for different form factors. It offers up to 8 multiple wavelengths, high laser output power, low power consumption and low-loss optical coupling and thermal control.
The Moonstone electrical interface consists of 21-pin flexible PCB connect (FPC) cable and connector that accepts control signals from a host control board. In the laser module, the electric current drives the laser chips and thermoelectric cooling (TEC), and a resistance temperature detector (RTD) controls and monitors the laser module temperature.
The optical interface uses 4-channel mechanical transfer (MT) / angle physical contact (APC) ferrule for single-wavelength and 1-channel Lucent connector (LC) / APC connector for multi-wavelength. The connector can be replaced by other standard fiber termination.
Availability and pricingThe Lightelligence Moonstone laser is now sampling with production starting in Q2 2023. Prices are available on request.
Visit the Lightelligence website for additional information or to request a demo. Email requests should be sent to [email protected].
Light Intelligence at Photonics WestLightelligence will be in Booth #5340 during Photonics West Tuesday, January 31, through Thursday, February 2, at the Moscone Center in San Francisco.
Participants can schedule demos or meetings by sending email [email protected].
About Light IntelligenceLightelligence has transformed the latest photonics technology into groundbreaking computing solutions that provide exponential improvements in computing power and dramatically reduce energy consumption. As the only company to reveal complete optical computing systems that beat the latest performance and with the largest engineering team, Lightelligence is the world leader in the optical computing industry. Founded in 2017, Lightelligence has approximately 200 employees worldwide and has raised over $200 million in funding.
Get involved with Lightelligence:Website: www.lightelligence.ai/ LinkedIn: https://www.linkedin.com/company/lightelligence-ai/Twitter: @lightelligence
For more information, contact: Nanette Collins Public Relations for Lightelligence [email protected]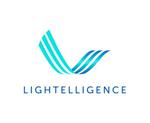 Source: Light Intelligence